Appli Parts Washing Machine Inlet Hose 5ft long with 3/4in nylon female connector straight and female connector 90 degree elbow with gaskets PVC extra durable white hose APIH-5934E2
Appli Parts Washing Machine Inlet Hose 5ft long with 3/4in nylon female connector straight and female connector 90 degree elbow with gaskets PVC extra durable white hose APIH-5934E2
Appli Parts Washing Machine Inlet Hose 5ft long with 3/4in nylon female connector straight and female connector 90 degree elbow with gaskets PVC extra durable white hose APIH-5934E2
Universal: Fully compatible with any washer, water hose or inlet 3/4in
Dual Use: Suitable for hot and/or cold water
Material: Constructed with high resistance rubber and fiber mesh which increases the resistance and burst pressure t
Use: For washing machine water inlet supply, may also be used for other similar applications, such as water tanks, water. Includes 2 rubber washers per each hose
Quality: All our products are designed and manufactured following very strict procedures and high quality standards during their manufacture. An optimal selection of materials is made, combined with research and development procedures, which guarantee the durability and performance of each manufactured product, offering our customers the same efficiency expected from an original part.
Weight : 0.94 LBR
Volume : 0.11 FTQ
Model : APIH-5934E2
UPC-EAN : 814245026677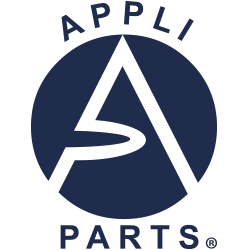 Data sheet
Product Feature

Dual Use: Suitable for hot and/or cold water
Material: Constructed with high resistance rubber and fiber mesh which increases the resistance and burst pressure t
Universal: Fully compatible with any washer, water hose or inlet 3/4in
Use: For Washing Machine Water Inlet Supply, May Also Be Used For Other Similar Applications, Such As Water Tanks, Water
Use: For washing machine water inlet supply, may also be used for other similar applications, such as water tanks, water. Includes 2 rubber washers per each hose

Weight

0.94 LBR

Volume

0.11 FTQ

Model

APIH-5934E2

UPC-EAN

814245026677
No customer reviews for the moment.